Katlyn has produced her own clothing materials
including faux fur hoods and coats, DIY aprons,
and a dress of condoms for Condom Couture.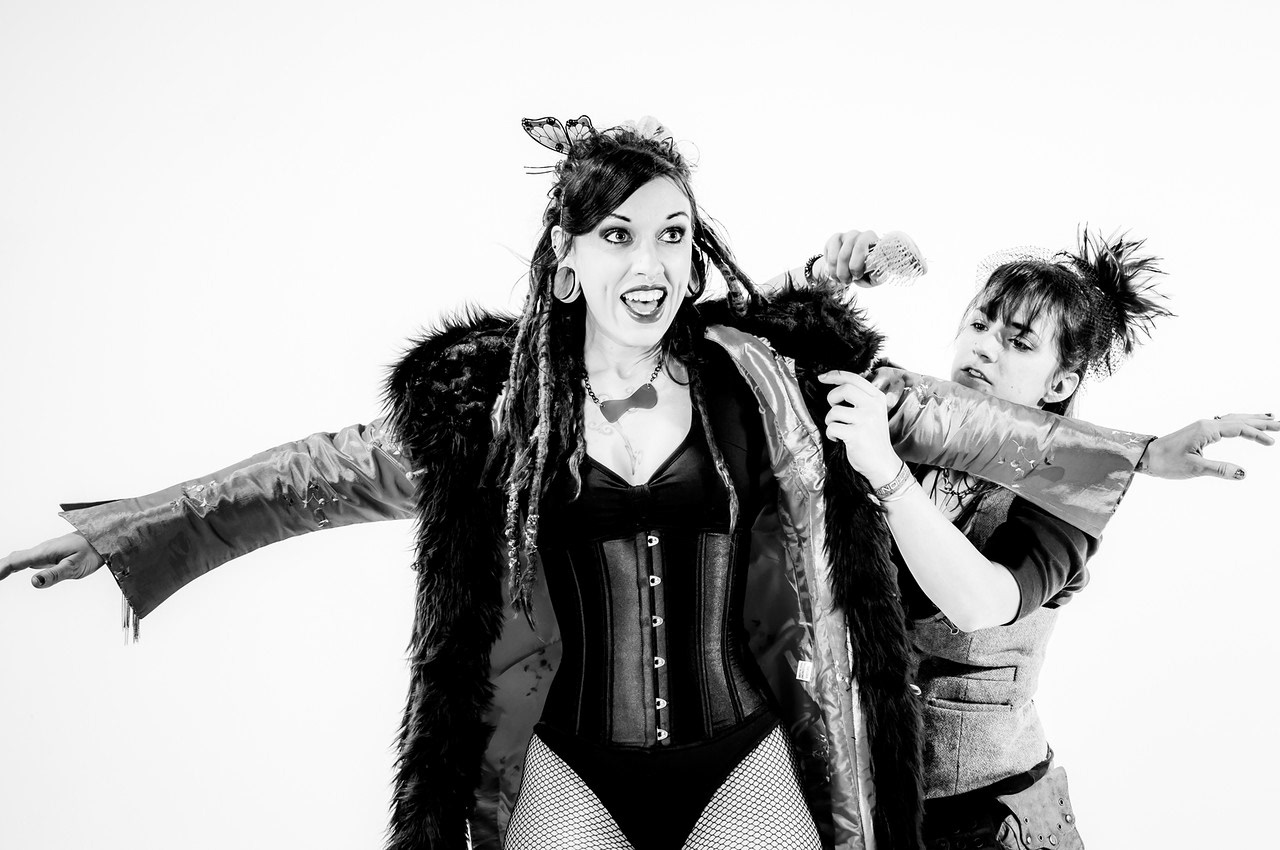 "Kat's Kouture" was a faux-fur project where Katlyn collected jackets from Goodwill
and added faux-fur as well as made faux-fur hood and mittens for sale on Etsy.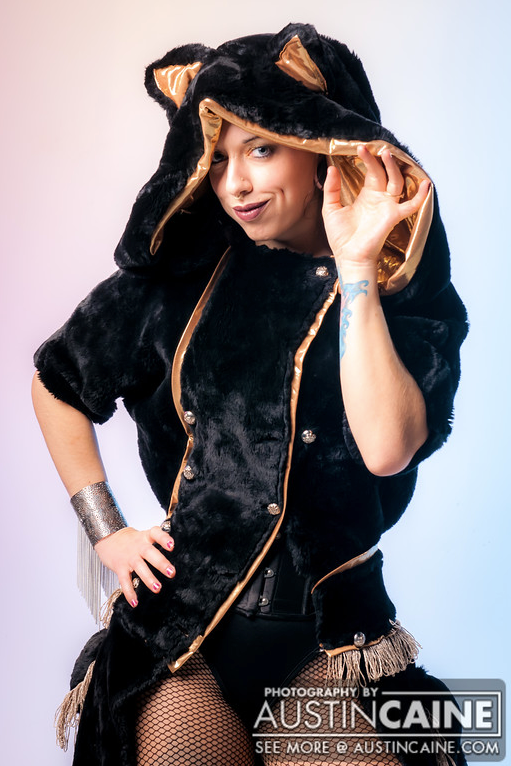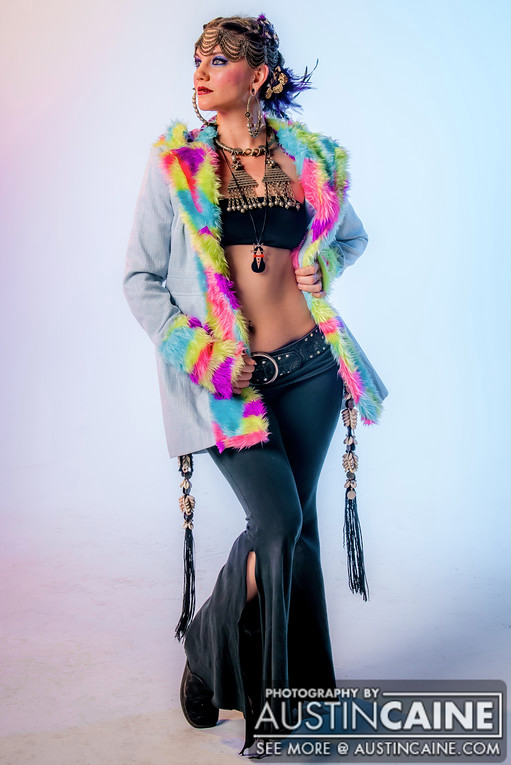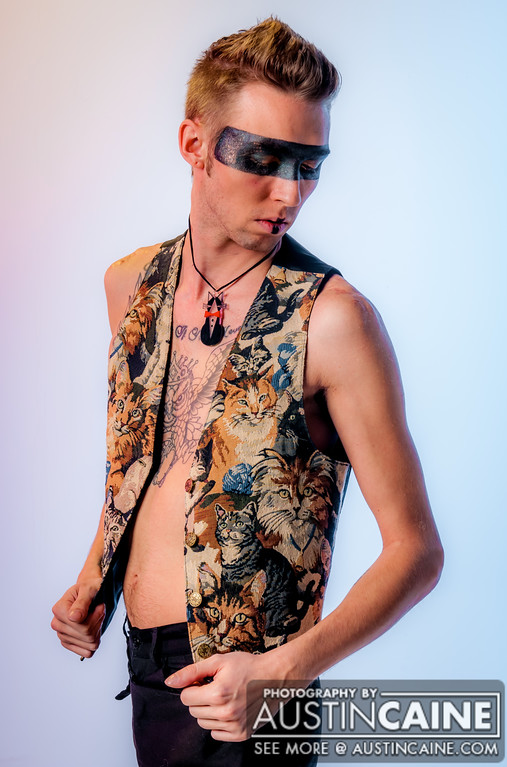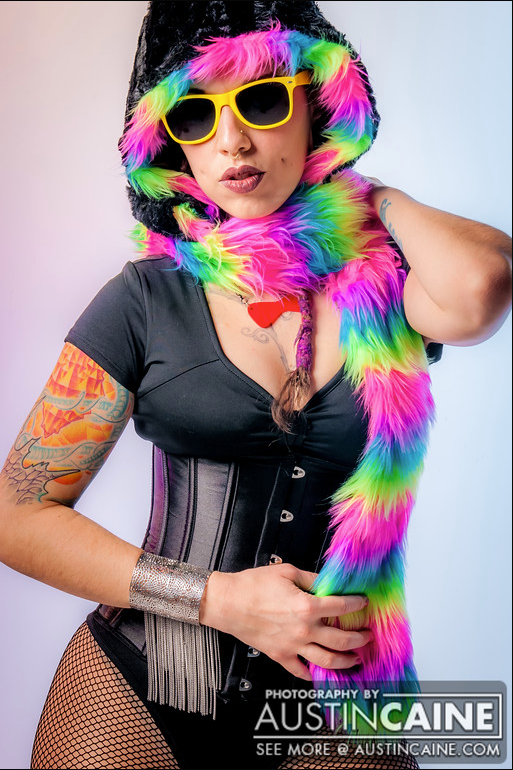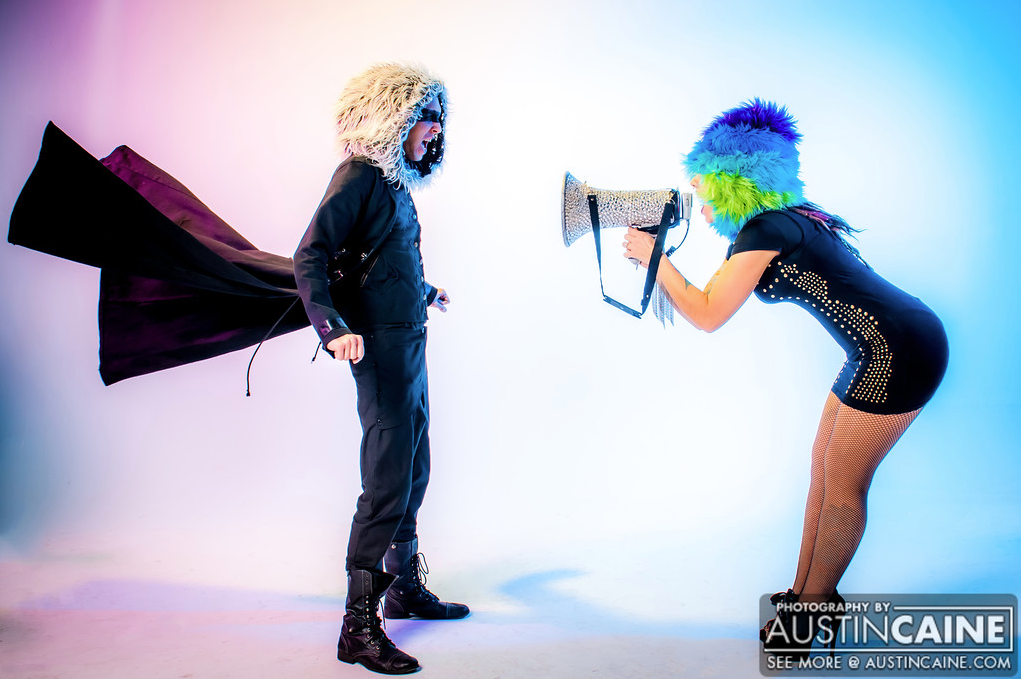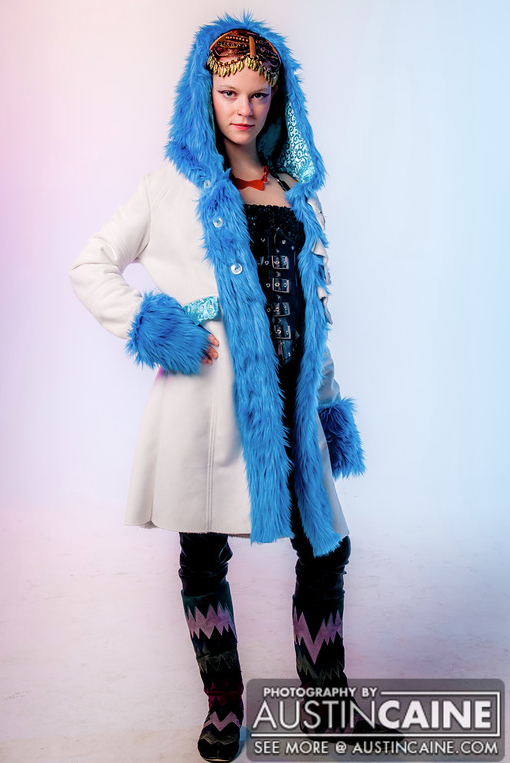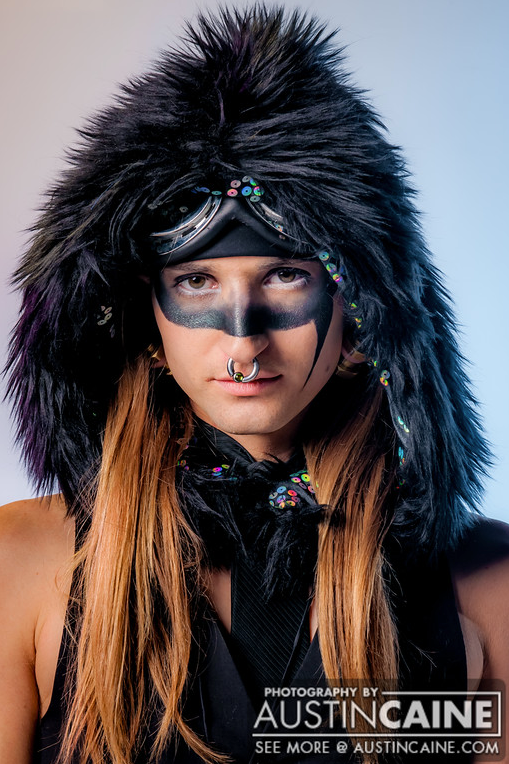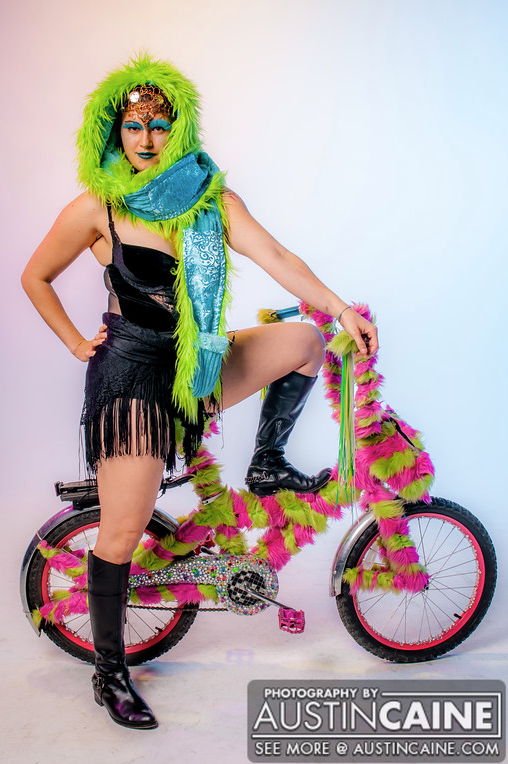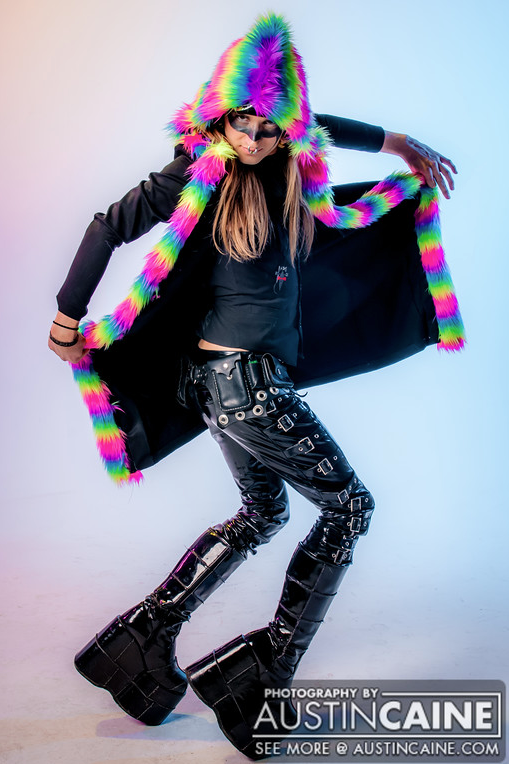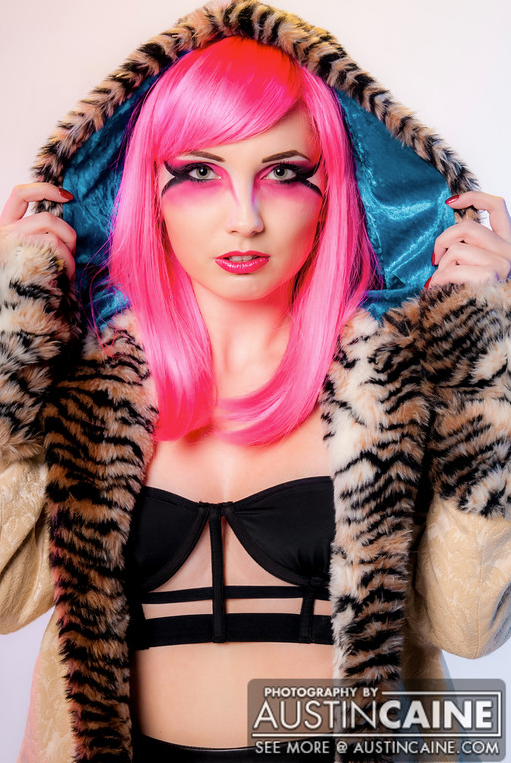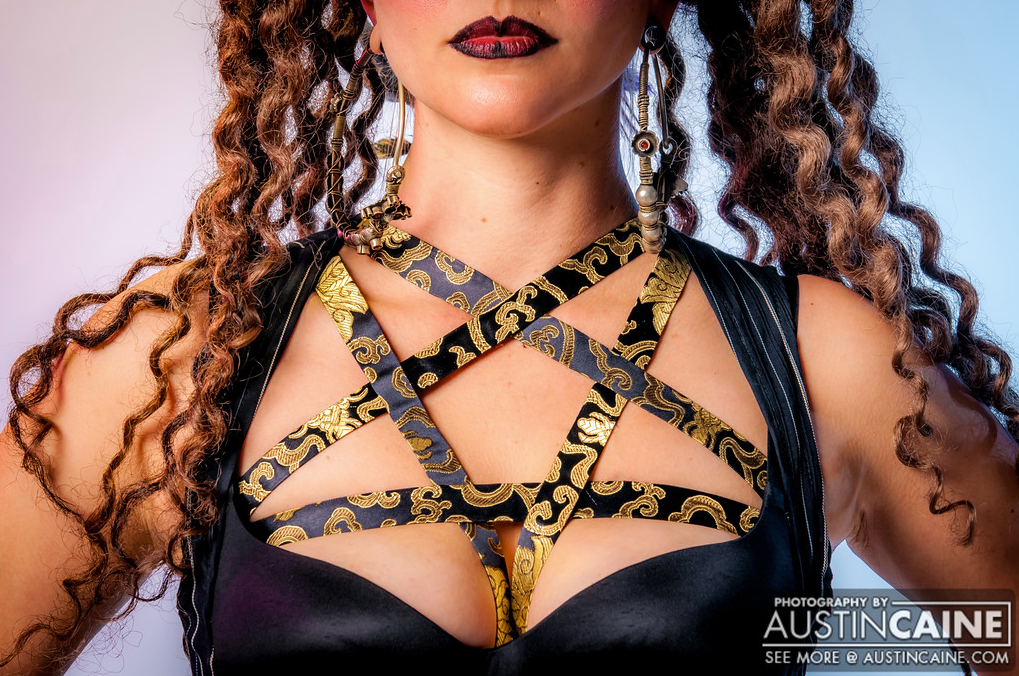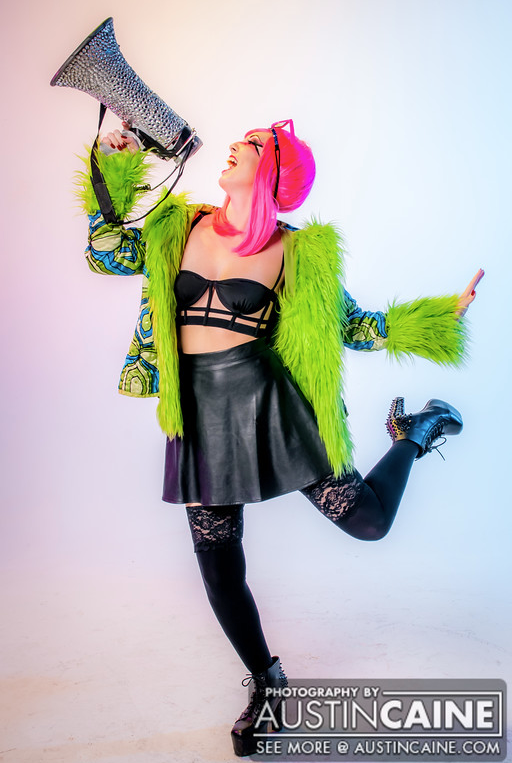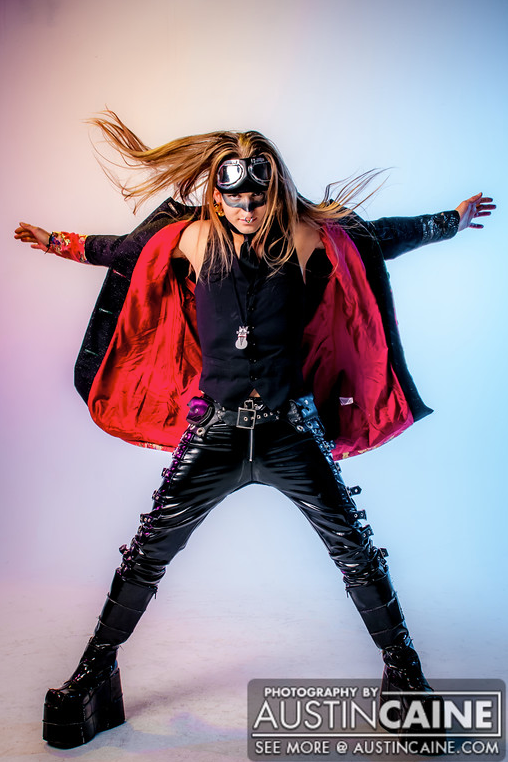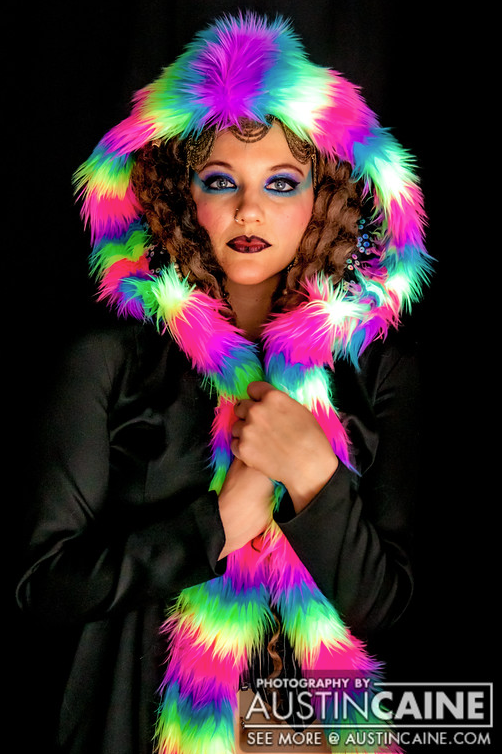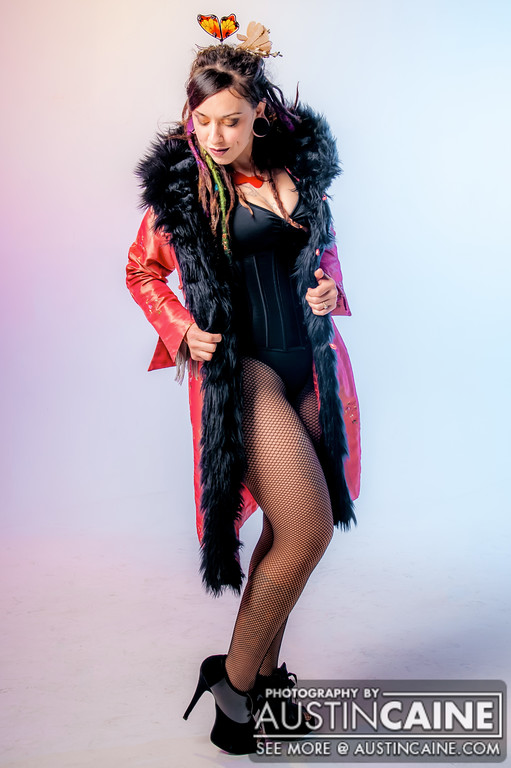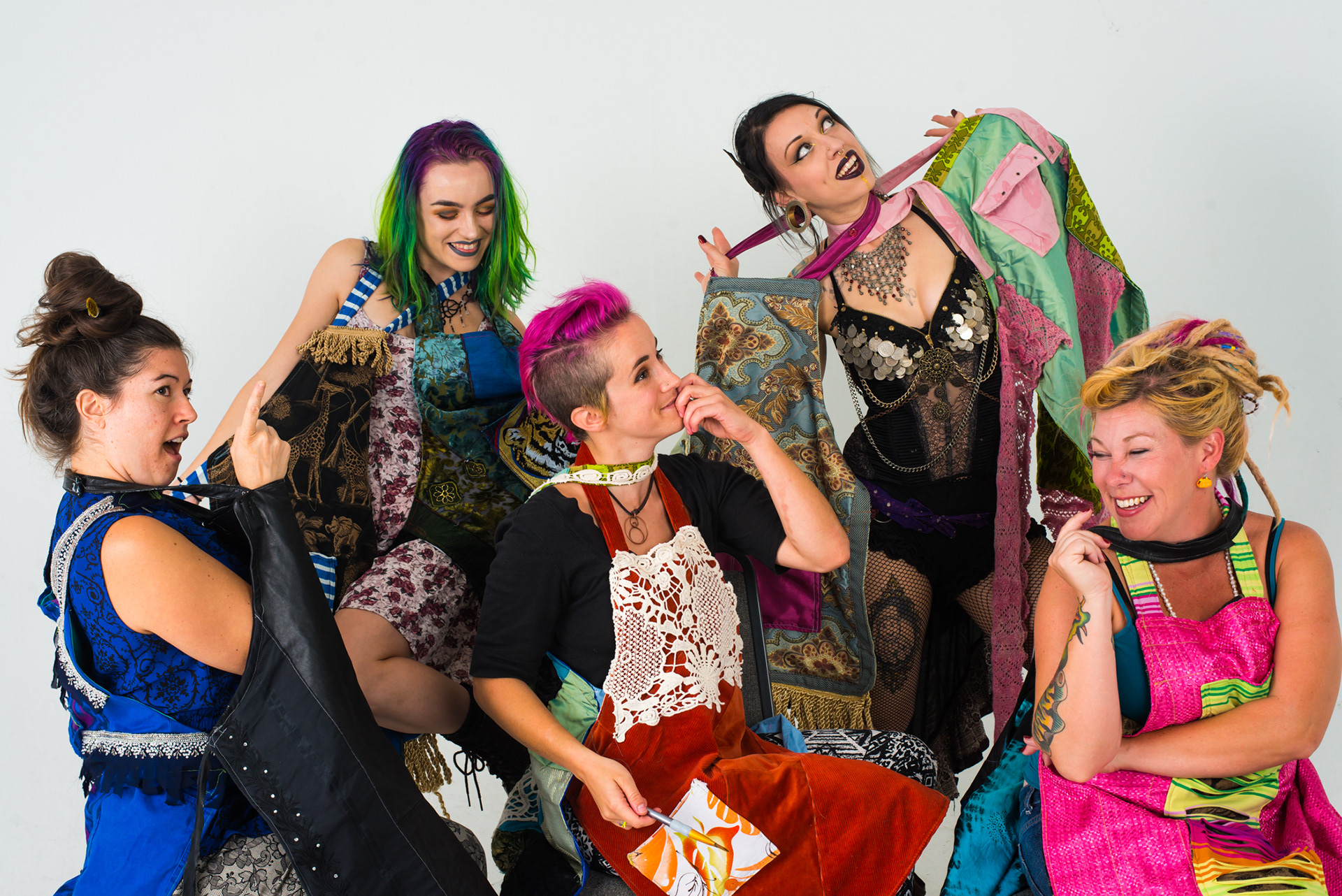 Kat's Aprons was a project for her painting with confidence class, "Painting with Confidence" where she collected over 30 pounds of fabric clothing from Goodwill to create these hand-made aprons for her patrons to use in the class.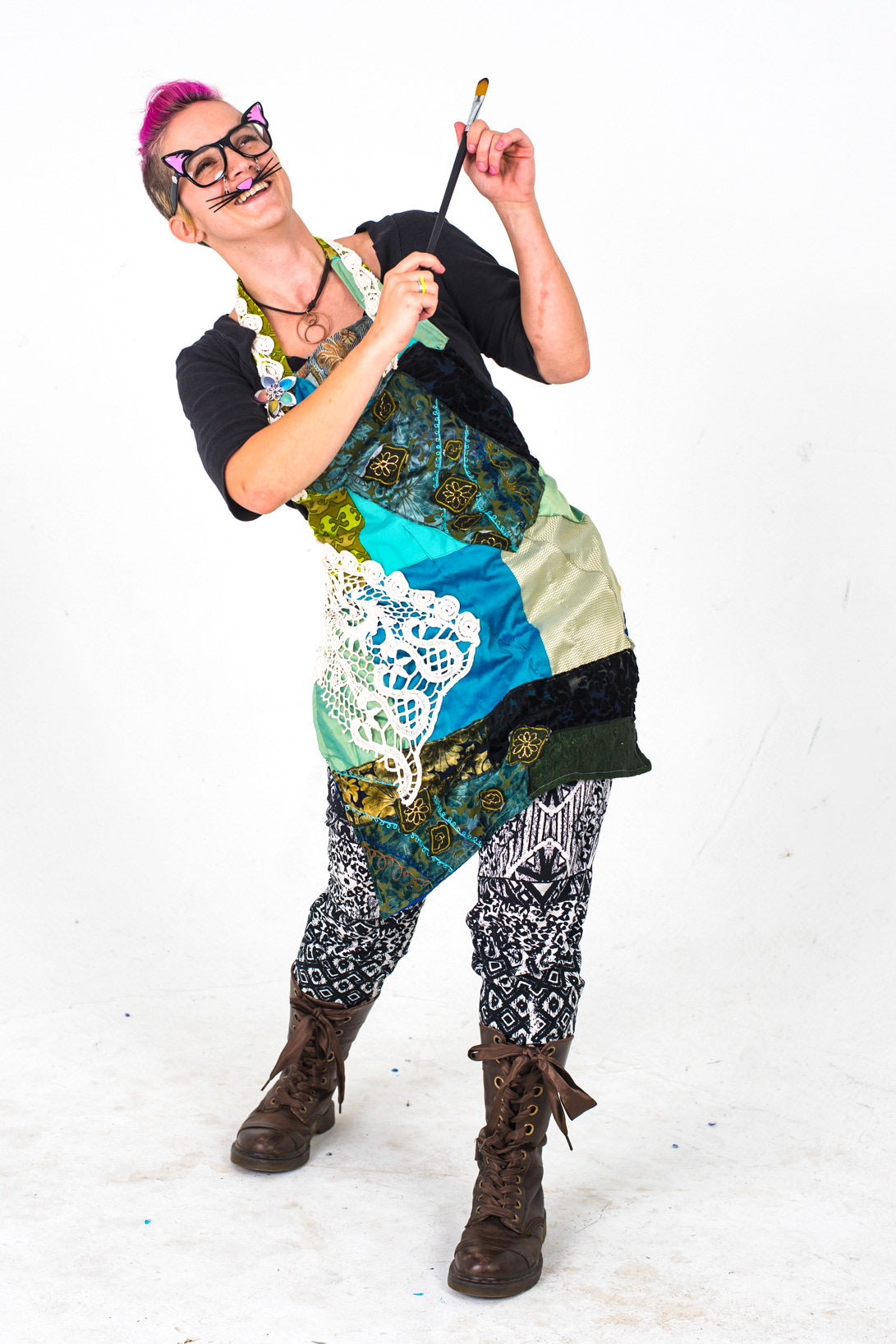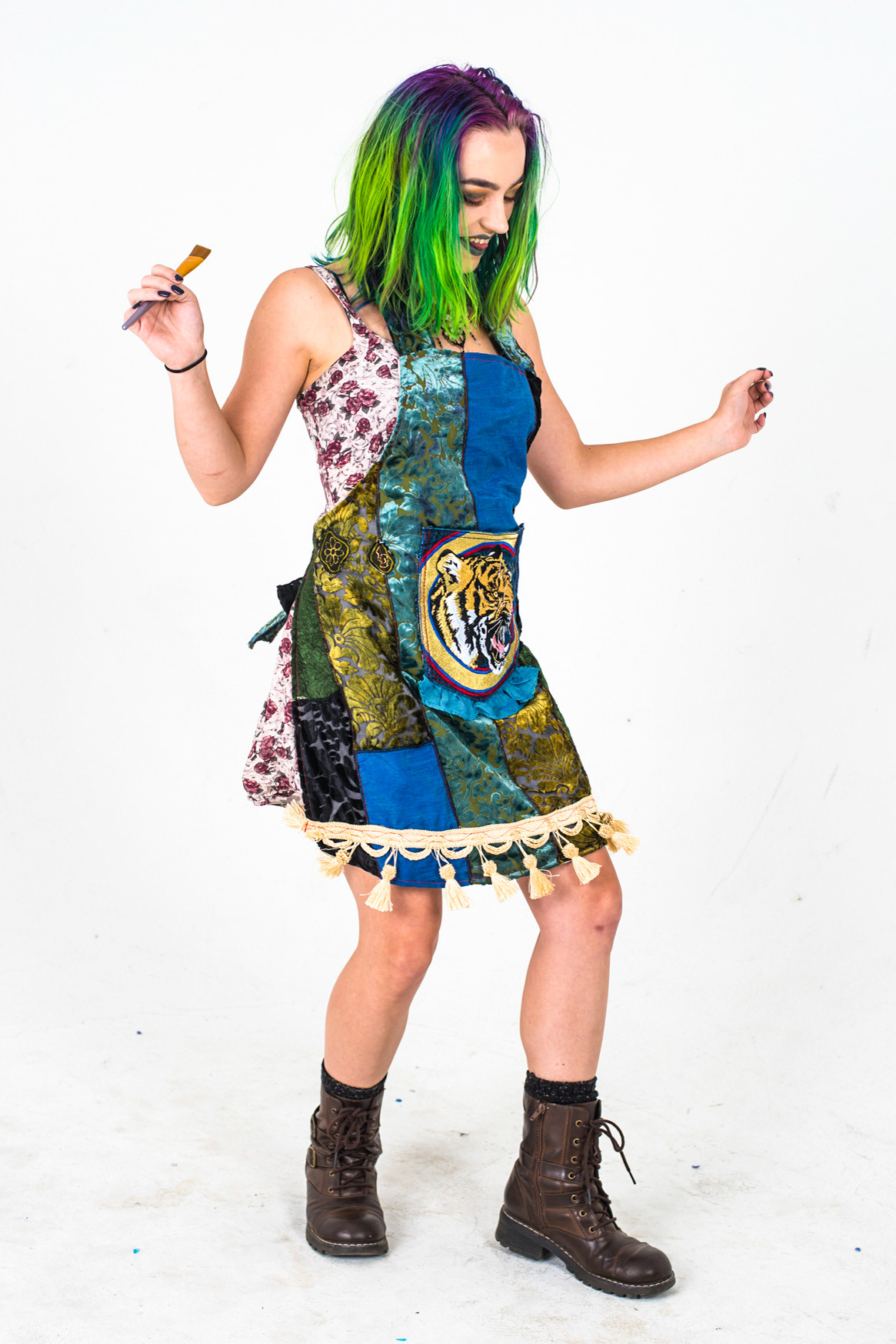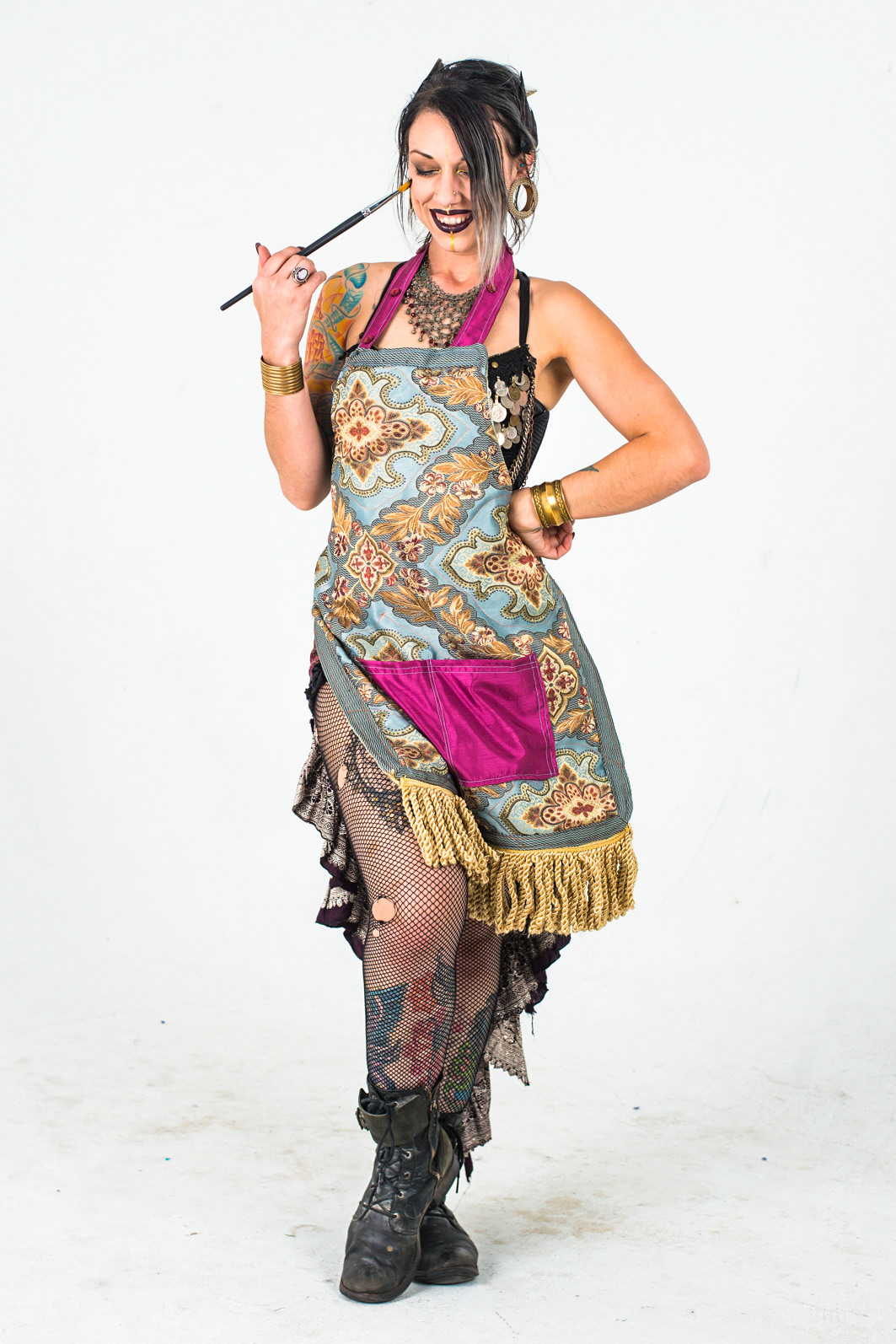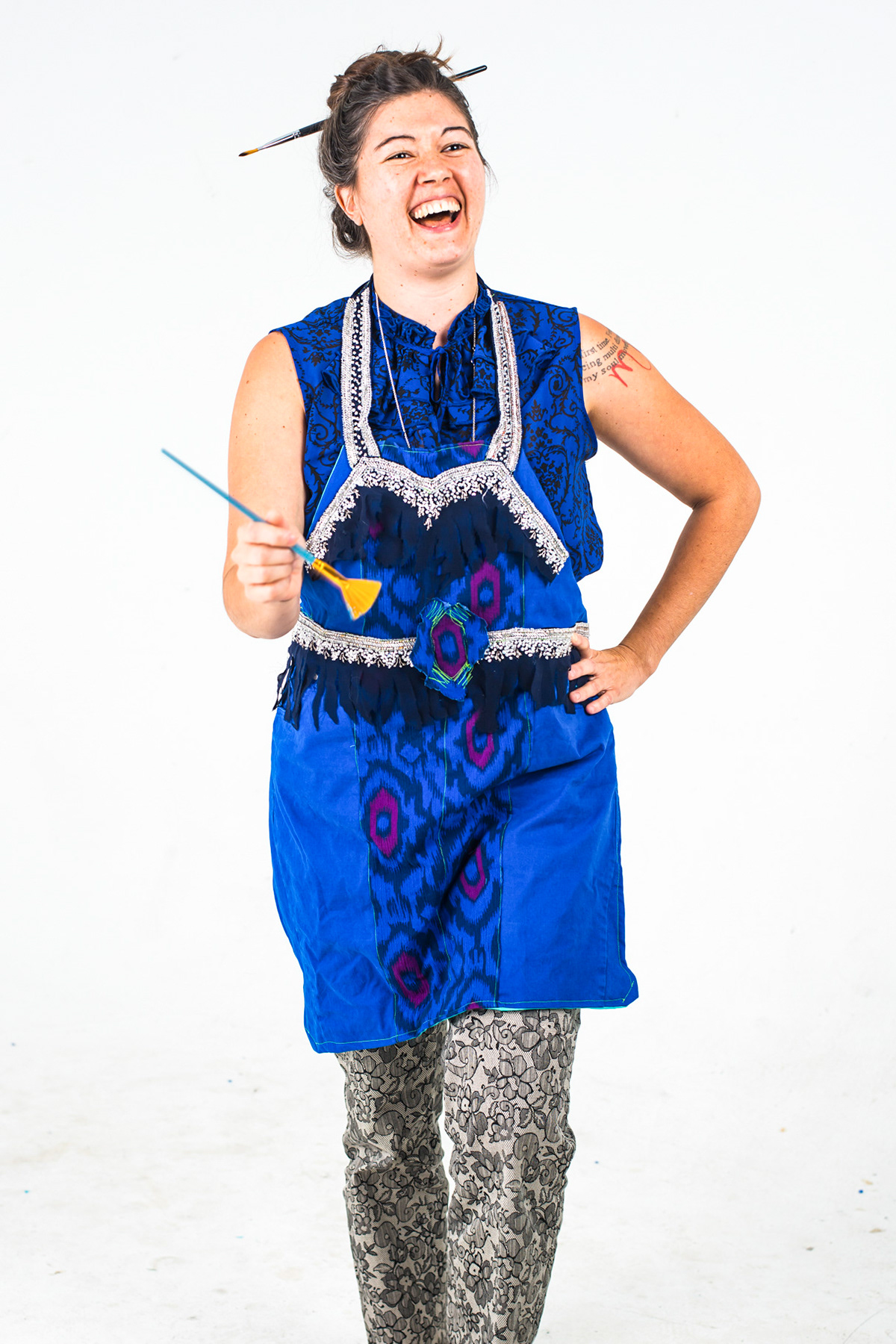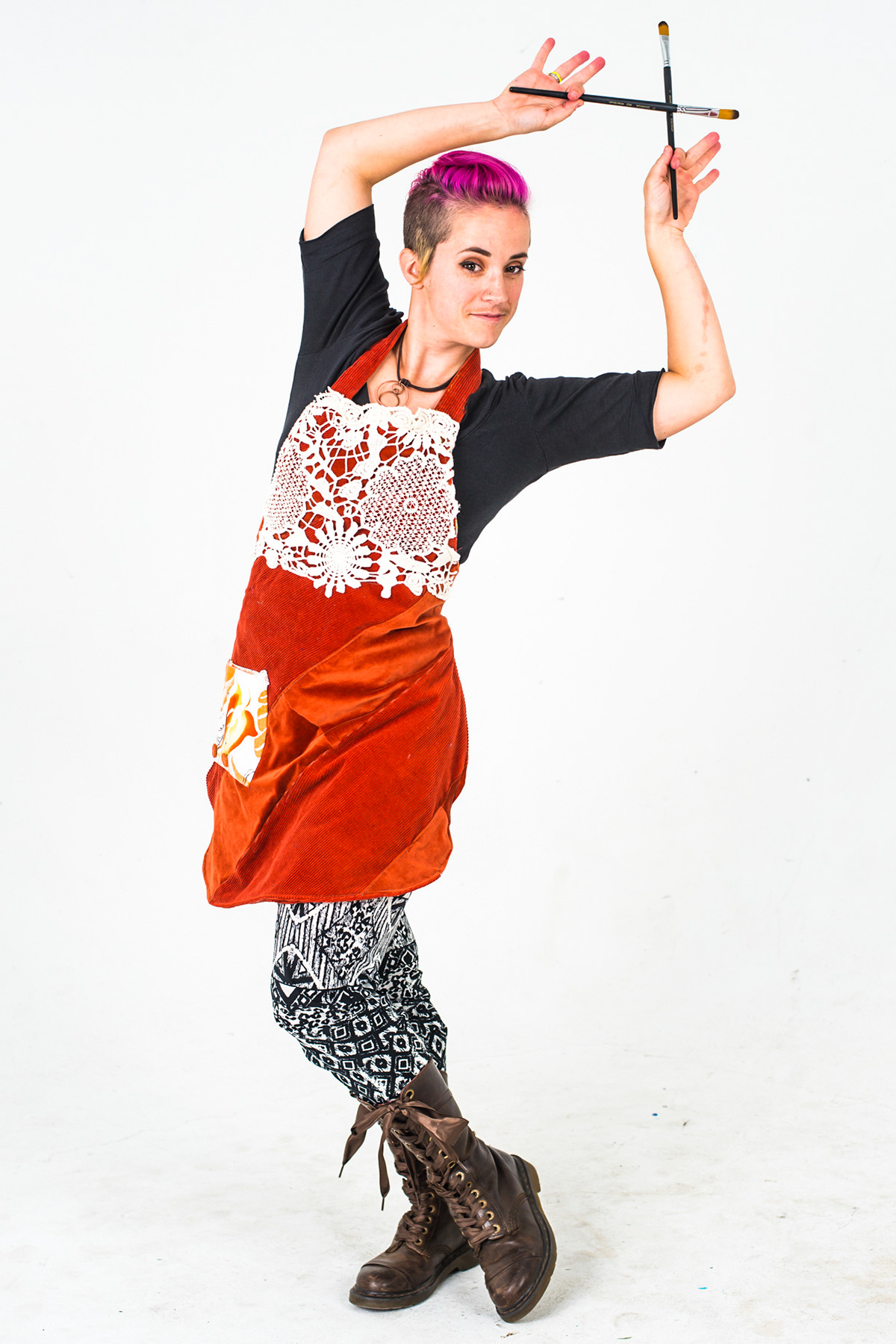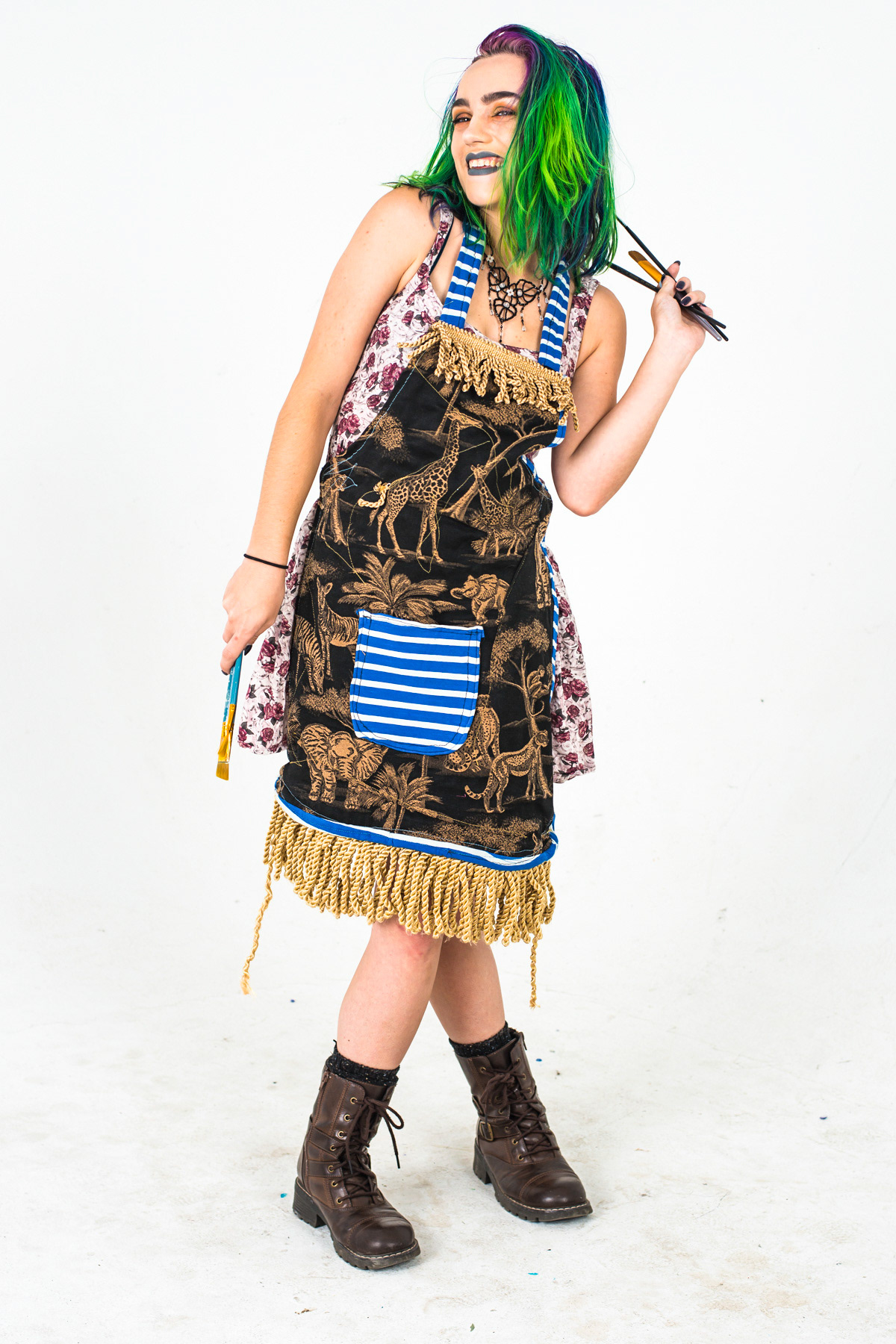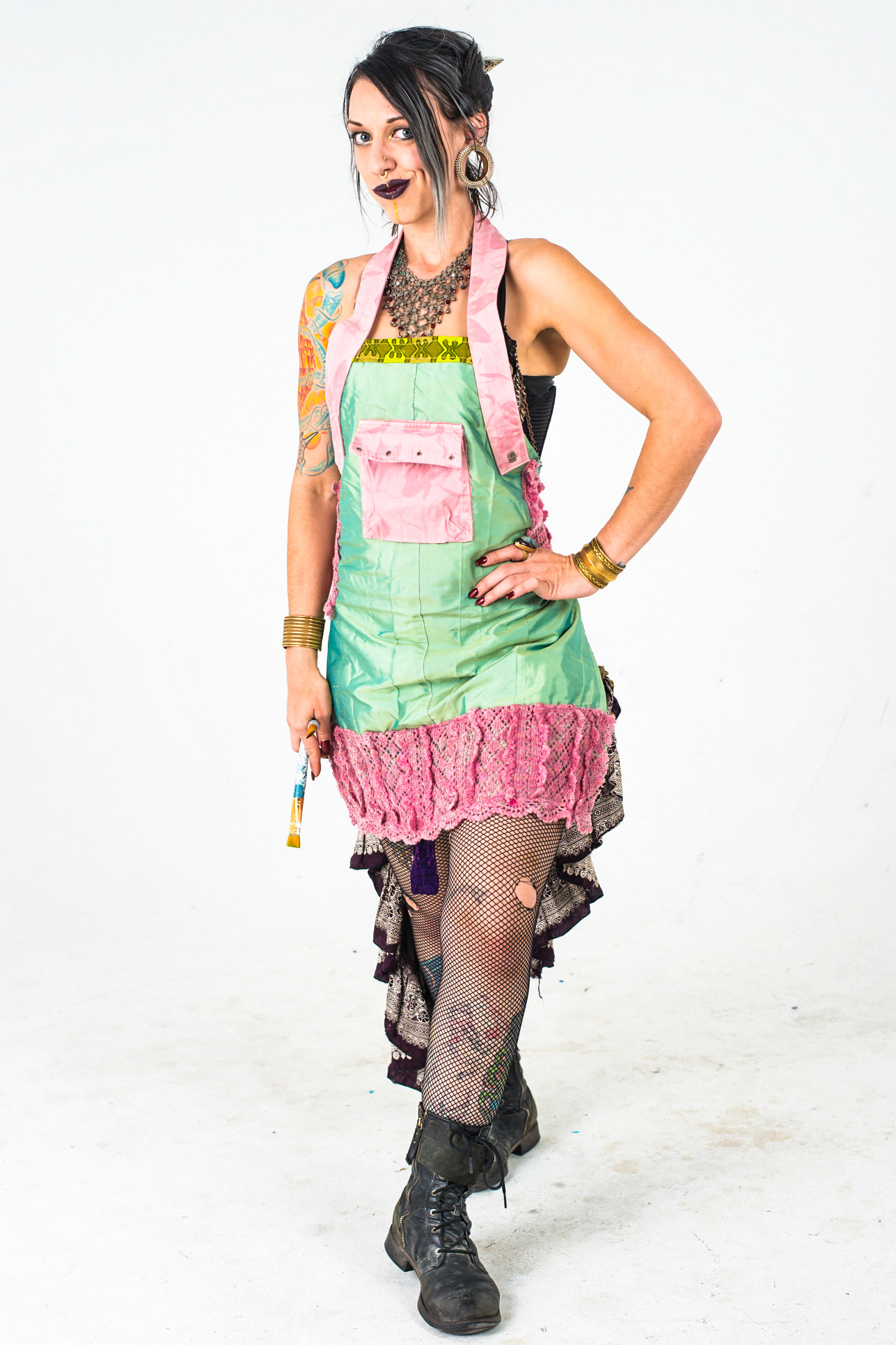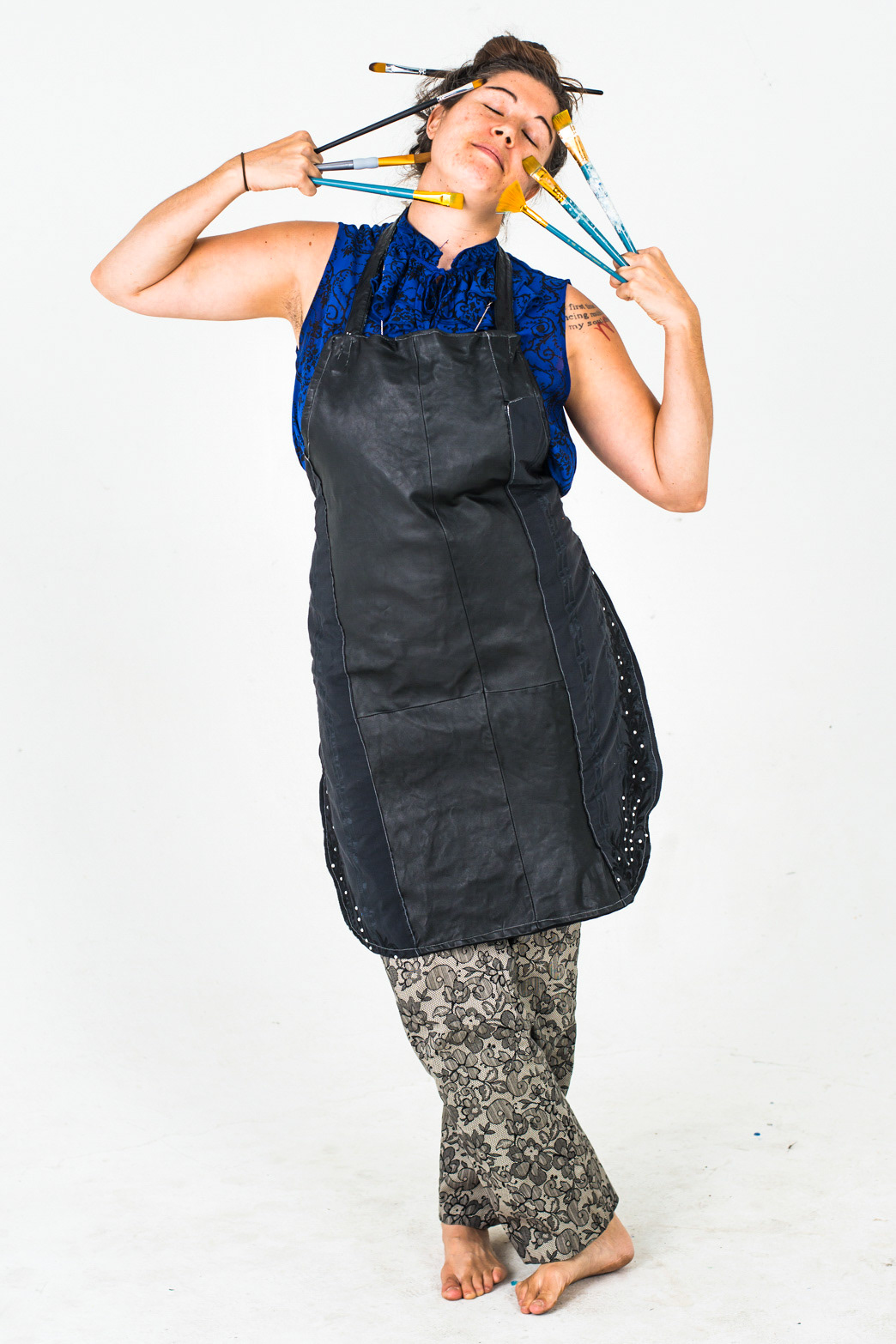 Katlyn created a dress made out of condoms for a fundraising event in Charlotte, NC. The dress was 50's themed.